"White Hat SEO" vs "Black Hat SEO" Learn why White Hat SEO is much better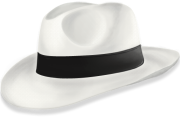 SEO is acronym for Search Engine Optimization. It generally refers to methods and techniques used to achieve higher ranking for a website in search engines such as Google, Bing, Yahoo Search, Yandex, Baidu, Ask.com etc. SEO can also be useful for improving website indexation speed (boost) etc. This short article will help you to understand superiority of the White Hat (honest methods) SEO.
White Hat SEO techniques/methods
Keywords links - instead of "click here" or "this page" you should link keywords of the website. Keep your pages well-linked - example: if in your blog entry you mention an earlier entry - always link it!
Lightweight code - it is much better if a website offers much content (text, images, links etc.) but a few/short HTML tags. To achive it, use CSS and select proper tags; eg. <h2>Example</h2> will be much more SEO than <br><b><font size="22">Example</font></b><br> although on the website it will look similar.
SEO meta-tags - it is a good idea to use 3W1 SEO Analysis for meta-tags suggestions and to keep all meta-tags short and subject-focused.
Sitemap.xml & robots.txt files - every website should have a sitemap... A XML Sitemap is currently the best choice. The robots.txt file can be empty (defaults) but it is really better to have it anyway (you can learn more from Google's article on robots.txt).
Website Directories - you should submit your website to all of the website directories where it fits in. We especially recommend BrowseInter.net Website Directory.
Black Hat SEO techniques/methods
Cloaking - technique of serving different content to robots than to users... It is very easy to detect and results in permanent banning of a site from a search engine.
Text/sentences generators/mixers - methods used to cheat about the actual amount of information on a website. Harder to detect than cloaking, but the result is the same.
Spammy links - posting eg. comments on blogs just in order to gain more in-links will not only mean a risk of site being banned, but also can result in a lawsuit.
Harming competitors - sending slandering reports just in order to harm competitors can unfortunately be very effectve.
Doorway pages - useless for visitors, created only for search engines, containing a link to the real page, or automatically redirecting there. This technique is often hard to detect, but not only creates a risk of site ban, but also annoys users.
Why it is better to choose White Hat SEO - summation
You'll stay indexed - high or low but still in the search engine.
You won't break a law - some black hat SEO methods can lead even to (often unmeant) breaking a law.
You'll feel better - do you like wasting your time for doorway pages? Then do not waste time of other people.
You won't annoy users - spam, fake content, time-wasting tricks... Smart people don't like this.
You are in lower risk of being cheated - honest SEO companies will more likely treat you honestly. If someone offers you "fast, efortless SEO success" you should hold your wallet tighter.